Water Damage Restoration Belleville
Brian Hernandez, owner and operator of 911 Restoration of Metro East, is here to lead residents into peace and tranquility by supporting them when they are need of water damage restoration.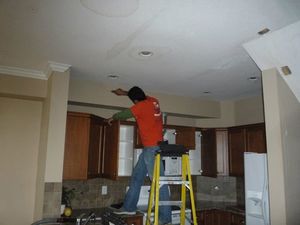 Being there for the community means providing our services 24/7/36, and getting to any customer within 45-minutes of any emergency call.
With our same-day service guarantee, you will be back on your feet fast. Our water damage Metro East team aims to free you from the shackles of inconvenience and worry causes by water related incidents. We promise to bring you a fresh start.
The fresh start is the tomorrow that we will usher you into where your worries are a thing of the past.
Whether you have a small leak or a pipe burst, trust that we will get you through it.
If your home is already amid a water damage event from a pipe burst, water heater loss, or any other means, then contact Bill and the water damage Belleville team with 911 Restoration of Metro East today!
Water Damage Remediation from the Professionals
Our water damage Metro East team hold certificates from the IICRC such as: Water Damage Restoration and Applied Microbial Remediation. Those certificates ensure our customers that we are capable of resolving all their water damage needs, and that we can eliminate the damage it may cause.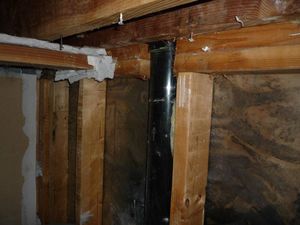 For example, water from something like a flood can leave pooling water behind, and it is important that the team you call can remove water in a manner that is safe.
To elaborate further, microbes—either mold spores or germs—require moisture to proliferate. Thus, a water accident is perfect way for things like that to start growing. This is why our technicians recommend calling them, as to ensure your wellbeing from the start.
When you call us you are entitled to a free water damage estimate. The professionals here will give you an honest assessment, and draft you a compressive plan of the restoration effort.
You can trust that any stagnant water will be vacuumed out using our industrial vacuums, and remaining odor causing life forms will be sanitized out.
Your comfort and safety is our number one priority. We want you to be able to live and breathe easy in your home. Call us, and we will bring you back your peace of mind.
Preventing Water Damage in Winter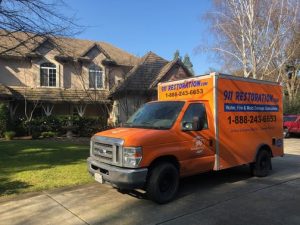 During the winter temperatures plummet below freezing. The exposed pipes in your home will feel the cold, and during the nighttime, when water is least in use, it is possible for it to solidify.
When water becomes solid, it expands, so pipes are not designed to expand with it, thus resulting in the integrity of the pipe failing.
Brian value's his community, and he wants you to be ready for whatever may come your way. Him and his water damage Metro East team have aggregated a list to better prepare you for America's leading cause of water damage and that is: pipe burst from a freeze over.
Pipes run in your basement, below sinks, and in cabinets, so make sure during the winter time that you provide a heat source for them such as a heat lamp.
Heating the pipes will help keep them thawed out, therefore preventing blockage
Know where your water shut-off valve is, as in the event of an emergency you can curb the total cost of restoration by shutting it off.
When an accident does happen, you can count on us to be there turning the negatives into positives. Call 911 Restoration Metro East if you are in need of remediation services today!
Serving the communities of Alhambra, Alton, Belleville, Bethalto, Caseyville, Collinsville, Cottage Hills, Dorsey, Dupo, East Alton, East Carondelet, Edwardsville, Fairview Heights, Freeburg, Glen Carbon, Godfrey, Granite City, Hamel, Hartford. Highland, Lenzburg, Madison, Maryville, Mascoutah, Mehlville, Lenzburg, Madison, Maryville, Mascoutah, Mehlville, Millstadt, Oakville, O Fallon, South Roxana, Troy, Wood River and surrounding areas.