Sewage Backup Metro East
Sewage backup problems may occur after a sewer line bursts, a flood occurs, or if your water lines are clogged.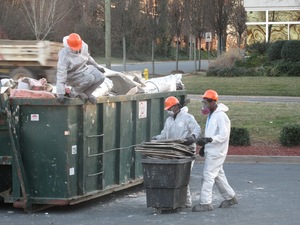 Regardless of what the problem may be, our sewage cleanup Belleville team at 911 Restoration Metro East is here to clean your house up, and to get any concerns off your mind.
We know accidents may happen at any time of the day, so you can trust us to be available 24/7/365 because you need a team that will pull you out of the dark days, no matter when.
Sewage backup is an emergency issue that requires expedient care.
That is why we will show up within 45-minutes of any call for the same-day service you need.
If your lovely home or prosperous business is taking on damages from a sewage backup scenario, then don't wait another minute to contact Bill and the sewage backup Belleville team with 911 Restoration Metro East today!
Sewage Backup Cleanup Professionals
New beginnings, better tomorrows, and renewed hope are what we are all about. Our sewage backup Metro East team is here for you to guide your time of need.  Our IICRC certified team knows how to operate industrial-grade restoration tools and caustic chemicals to remove water, waste, and sanitize areas, so you can return to a home that is safe for you.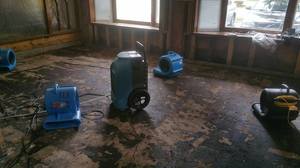 For example, when a sewage line backups it can create a pool of biohazard because raw sewage contains a high-microbial count. A situation as that is known as a category 3.
If you experience it, we recommend shutting the water off, and turning off the power to the home. This will help curb the extent of damage. Afterwards you should give us a call.
When we get there we will provide you a free water damage estimate in order to better inform you of the problem. Ultimately, no matter what the degree of it is, you can trust that we will get you out of it.
Using our wet-vacuums and sanitizing solutions means we will get every microbe out, so that you will come back to a home that looks and feel better than new.
Call 911 Restoration Metro East, if you're in need of the best restoration business out there.
Causes of Sewage Backup and How To Prevent It
The most common causes of sewage backup are tree roots penetrating sewer lines, collapsed pipes, and clogs in waste lines. Brian, wants to provide some expert tips to the residents in the Metro East community to help them in avoiding a disaster.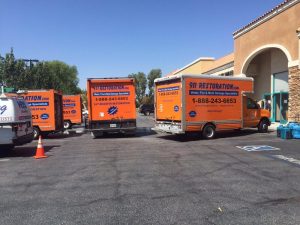 Roots from trees over main lines will grow deep enough in their search for moisture that they will penetrate pipes, causing gallons of waste to spill at an fast rate. So, in order to avoid that, homeowners should refrain from planting plants above pipes.
If you live in an older home, your pipes may be made out of clay, and if they are not made out of clay they are still at risk of clogging. In order to ensure your plumbing system is going to last then we recommend homeowners keep from putting grease, paper products, and other non-water solubles down the drain.
Even if something claims to be "flushable," it should be thrown away. The reason being, is that if there exists some type of blockage already, then those materials will only add to the buildup.
Accidents happen every day, and sometimes homeowners need to step aside to allow someone else to take care of them. If you experience sewage backup, then give the experts a call. We will take care it for you.
Serving the communities of Alhambra, Alton, Belleville, Bethalto, Caseyville, Collinsville, Cottage Hills, Dorsey, Dupo, East Alton, East Carondelet, Edwardsville, Fairview Heights, Freeburg, Glen Carbon, Godfrey, Granite City, Hamel, Hartford. Highland, Lenzburg, Madison, Maryville, Mascoutah, Mehlville, Lenzburg, Madison, Maryville, Mascoutah, Mehlville, Millstadt, Oakville, O Fallon, South Roxana, Troy, Wood River and surrounding areas.