Mold Removal Metro East
Mold is a mystery to many, but not to Brian Hernandez, the owner of 911 Restoration Metro East. He and his skilled technicians know exactly how to handle mold that may be causing you distress.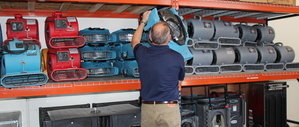 You should feel comfortable in your home, so we are here to help. You may uncover mold any time of the year. Therefore, count on us to be there within 45-minutes with same-day service 24/7/365. It is what homeowners need to be able to start down the path of their fresh start. That is, you deserve peace of mind, and the ability to be comfortable in your home.
The mold removal team at 911 Restoration Metro East can get the mold out of your home and your mind.
If your home is already smelling musty then you might have a mold removal Metro East situation on your hands.
Contact Bill and the mold removal Belleville experts with 911 Restoration Metro East and let the professionals deal with all of your fungal challenges today!
Keeping the Mold Damage Under Control with Mold Removal

Let us be honest, mold spores are everywhere. You may be asking yourself, 'what's the big deal, then?' Well, the problem is when mold starts to get in the way of your life. Mold spores only need a tiny bit of water in a dark corner of the home to begin proliferating.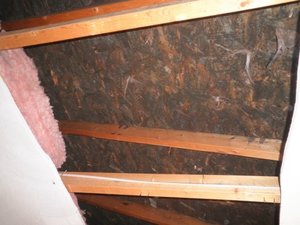 Once it starts growing, it can eat away at the drywall and structural cornerstones of your home. It can exacerbate allergies, leave unsightly stains, and cause unbearable odors.
In order to keep mold from infesting your home, you need get the water in your home under control. Pipes may leak, or sweat, and cause moisture to gather. Humidity levels within 77% can spell big disaster. So in order to keep those things in check here is what we recommend.
Check under cabinets, sinks, and water-connected appliances to see if there any leaks building up. If you do find some, replace the hoses or pipes, and dry the space thoroughly.
For areas such as bathrooms, it can help leaving the doors open, providing a fan, or even using less hot water to reduce excess moisture.
Sometimes water leaks can occur in crawlspaces and in-between walls, so finding those leaks takes a little bit more steps. First, before you leave your home check your water meter.
When you return, check it again to see if it has gone up since you have been gone. If it does, it may be a sign of water damage—which we will also handle for you. Call us for any mold problems you may be experiencing.
Mold Removal by the Best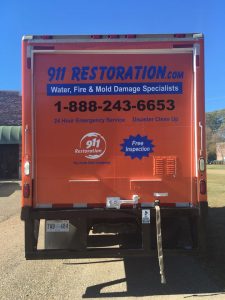 Metro East residents, you deserve a mold removal team that is IICRC certified in order to ensure the decontamination job done to your home is long lasting, safe, and thorough. Thankfully, our mold removal Metro East team is certified, licensed, insured, and bonded in order to bring you the peace of mind you are entitled.
If you're unsure about the state of your home, and you suspect mold, then give us a call for a free visual mold inspection. It will allow you to rest easier if you know what the true condition of your home is.
We value ourselves on our professional demeanor, so we will be honest with you about what needs to be done—if anything. Homeowners need to be fully informed, so we will draft you a plan of the restoration effort in order to keep you in the know.
Mold decontamination always starts off with lining your home with antimicrobial plastic, in order to retain spores as to keep them from rooting themselves elsewhere. Then we use an HVAC system to circulate air that will aid in filtering out air-borne mold.
After, our technicians, while donning hazmat suits and rebreathers, begin to carefully remove the porous material infected with fungus. Every spec will be disposed of carefully and then restored with anti-bacterial building materials.
It's our fresh start promise that you will be able to rest easy, and have tranquility for years to come, so call us today!
Serving the communities of Belleville, Dupo, East Carondelet, Granite City, Hamel, Hartford, South Roxana and surrounding areas.