Water Damage and Mold Removal Hartford
We know that water damage can be a headache, especially when it invades your household where your family lives, which is why the water damage Hartford experts at 911 Restoration of Metro East will be at your door within 45 minutes of receiving your call.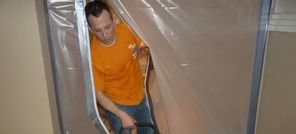 Our mold removal Hartford professionals don't want water causing you any major health or safety issues, so our IICRC certified water damage Hartford team will give you a free home inspection as soon as we arrive to get the renovations process started.
Our mold removal Hartford staff are available 24/7/365, that way our water damage Hartford technicians can be there for you immediately after the damage occurs, ready to provide you with the following services:
Mold infestation cleanup

Restoration of pipe bursts

Correction of burst washer hose

Flooded basement water removal

Leaky water heater repair

Restoration of faulty fire sprinklers

Toilet overflow sanitization

Cleanup of flooded and moldy crawlspaces

Overall comprehensive damage repair

Mold testing services

Mildew deodorization

Fungus and mold decontamination
You can count on our mold removal Hartford agents to conduct same day services that will get your home clean and mold-free again in no time, so call our water damage Hartford specialists today.
Get Mold Removed Quickly In Order To Keep Your Family Healthy
Despite the fact that mold negatively affects the aesthetics of the home, there are more serious reasons why mold removal Hartford pros need to get the substance needs to immediately cleared from the property.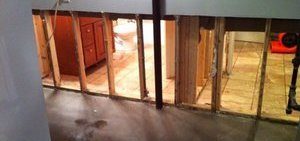 Our water damage Hartford crews know that breathing in mold can cause anyone living under the roof with it to begin feeling unpleasant symptoms, such as headaches, sneezing, skin rashes, wheezing, asthma, coughing and itchy eyes.
When you call our mold removal Hartford unit you can be sure that you have the most experienced and capable hands on the job.
Our water damage Hartford operation are licensed, bonded and insured to provide you with comprehensive fungus remediation and water damage removal, so you never have to attempt a mold cleanup on your own. Call our mold removal Hartford workers as soon as you notice water stains or a musty smell in your household, and our water damage Hartford members will go the extra mile for your today.
We Will Help You With All Parts Of The Water Damage Restoration Process
Our mold removal Hartford techs knows exactly how to clear the premises from every trace of mold, making your home a healthy, happy place for you and your family to live.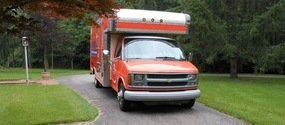 It is important for our water damage Hartford experts to provide you with quick services for all water and mold related disasters in order to repair your home and keep you and your family safe.
When our mold removal Hartford professionals are on a job, you can trust that our water damage Hartford team will assist you in getting your home back into pristine condition, as well as helping you get coverage for those services by guiding you through the insurance process.
Getting your insurance claim filed appropriately is important for you to get the proper financial coverage, so by letting our mold removal Hartford staff file it for you, you will greatly increase your chances of receiving that financial aid.
You can depend on our mold removal Hartford technicians to do the work for you, so call our water damage Hartford agents at 911 Restoration of Metro East today and our mold removal Hartford specialists will give you the fresh start you need.