About 911 Restoration of Metro East
The owners of 911 Restoration of Metro East have 30 years of experience in fire damage restoration. Their reasons for joining the 911 Restoration of Metro East family is because their core ideals are consistent with that of ours.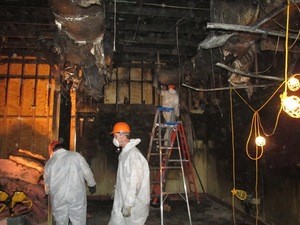 911 believes in persistence, transparency, and that the "rubbles of the ruined can be used to build something beautiful." It is the embodiment of the fresh start that makes us the perfect company to call in the event you experience water, fire, and mold difficulties.
"We treat every home like it is one that we want to live in, so homeowners can be rest assured that no corners will be cut when we show up.
It is a team effort for us, and we want to assure Belleville residents that we will be able to deliver fast and quality service to their area.
To us, it is much more than a business; it is about leading the community by supporting it. So, if you are need of professional and expert care, call 911 Restoration of Metro East.
The Water Damage Experts Everyone Deserves
The environment at our branch is all about radiating creativity and happiness, which is what makes up the fresh start attitude we bring to every restoration job. 911 aims to provide quality customer service because homeowners need someone to depend on after an accident happens to their home.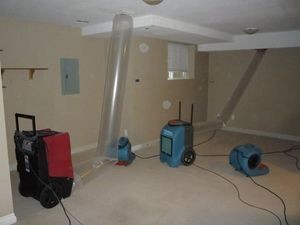 Furthermore, problems at a water damage restoration job can become complicated, but this is why our owners are perfect for this line of work. We are the new eyes that will look at old problems, and we will solve any type of concern a homeowner may have.
Things can only get better after calling us, so we do everything in our power to ensure that happens. 911 Restoration of Metro East knows exactly what it takes to get customer's lives back on track.
From restoration to dealing with insurance companies, nobody goes the extra mile as we do.
He will always try to bring affordable cost to customers and by doing that he will play hardball with insurance companies. There is where the creativity shines through.
He will document the restoration process down to the inch, so insurance companies know which things they need to pay out for. No one else will work that hard for you, so call us.
Certified Water Damage Experts that Take Care of You
"Fires are freak accidents, and besides some of the basics things to help you react to a fire there is not much you can do to prevent them," Brian explains.
For example, a Belleville customer experienced a fire after her soil combusted from the nitrate content in the ground as a result of a loose cigarette.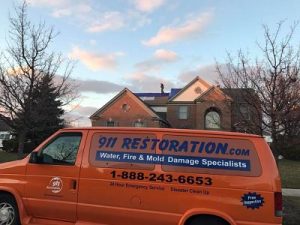 Luckily, she installed smoke detectors and was able to call emergency services before the fire caused any type of structural damage to her home.
However, her home experienced plenty of smoke and ash stains. On top of that, the jet streams from the firefight left some water damage behind. Thankfully, she knew exactly who to call to get her home back to its former glory.
911 Restoration of Metro East's IICRC certified water damage team arrived within 45-minutes and began the restoration process. We hold water restoration, fire damage remediation, and odor removal certificates, so it was the type of solution that our Belleville customer needed.
The process began with us pumping water out of the crawlspaces, and afterwards deep cleaning surfaces. It is our fresh start guarantee that when you come back to your home you'll never know there was any type of water damage or fire damage.
Our customer was delighted to return to a home that was better than new! If you are in need of any of our services, call now for a new beginning.