Water Damage in Belleville
911 Restoration of Metro East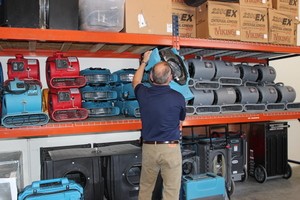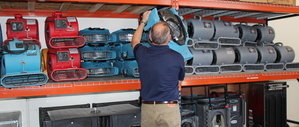 You can get immediate help handling serious property damage caused by:
Service area map
If you are facing damage to your residential or commercial property, you can get assistance right now by contacting 911 Restoration of Metro East. The professional technicians at 911 Restoration of Metro East are licensed, bonded, and insured to handle:
And All Other Forms of Disaster Restoration
Property owners in O'Fallon, Belleville, and St. Charles can get the help they need within 45 minutes of an emergency call. The staff at 911 Restoration of Metro East is in the office to take your calls 24/7/365.
Get professional restoration services from a company you can trust by contacting 911 Restoration of Metro East right now.
Client Testimonial
Sherry M.
"I would give them 6 stars if I could. I had to deal with a flood in my business, an absolute nightmare for every business owner. [911 Restoration] came right away, and they are so professional and efficient. Even after everything was done they followed up and made sure everything was back to normal. A+ customer service. Thank you!"
Water Damage Restoration
Water causes extensive damage to homes and businesses around Belleville and St. Charles every year. Floods, burst pipes, and leaks can damage the structure of your home or business and your possessions. Water damage can grow severe even if water is only allowed to lay for a day or two in your property.
Fortunately, 911 Restoration of Metro East offers same day water extraction services. You can count on us to handle flood cleanup, water removal, and water damage restoration. Our techs can:
Dry and Dehumidify Your Home or Business
Check for Spots of Hidden Moisture
Getting professional help to deal with water damage can reduce the chances that mold will begin growing in your property after a flood or burst pipe emergency. Get the skilled help you deserve by contacting 911 Restoration of Metro East now.
Frozen Pipe and Flooded Basement
The weather can lead to many different property disasters. Storms in the spring and summer can lead to flooded basements or crawlspaces. Subzero temperatures in the winter can cause frozen pipes that drench your property in unwanted water.
You can fight back against these elemental forces by reaching out to 911 Restoration of Metro East. Our technicians are trained to handle:
Getting help right away is especially important if your basement floods. Mold grows quickly in dark, damp places, making flooded basements a perfect environment. Let 911 Restoration of Metro East restore your property to better-than-new condition if you experience damage caused by frozen pipes or basement flooding.
Sewage Backup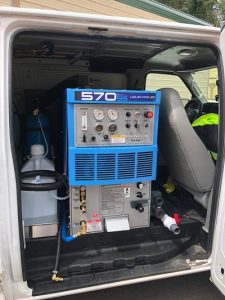 Most people don't spend a lot of time thinking about the sewage pipes running through their home or business. However, a sewage backup typically demands all of a property owner's attention until it is properly resolved.
911 Restoration of Metro East understands the best ways to quickly and effectively cleanup a sewage backup. You don't have to worry about the damage caused by excess water or the contaminants in sewage if you call us to get professional help right away.
Cleaning up a sewage spill takes training and specialized equipment. 911 Restoration of Metro East has the safety gear needed to protect workers while they dispose of the sewage on your property. We also utilize industrial-strength cleaners and disinfectants to ensure your health is not at risk after a sewage backup.
You can call us right now if you need fast help dealing with a commercial or residential sewage backup.
Fire Damage Restoration
Fires are dramatic and they can leave property owners unsure how to pick up the pieces and move forward. 911 Restoration of Metro East can take charge and return your property to sterling condition after a fire.
Our techs are trained to handle all aspects of the fire damage restoration process. Let us begin by offering you a free fire damage assessment, so you know what the restoration process will involve for your home or business.
Fire damage restoration technicians can also help you understand your insurance options, along with providing direct insurance billing. As a full-service restoration company, we will:
Restore and Repair Your Property
Remove Soot, Ash, Smoke, and Odors
Clean All Surfaces and Furniture
Use Sodablasting to Remove Fire Damage
Reach out to us any time of the day or night if you need help dealing with fire damage in O'Fallon, St. Charles, or Belleville.
Disaster Restoration
Natural disasters like tornadoes and fires can strike property owners in Belleville unexpectedly. You might also experience a plumbing emergency like a major sewage backup in your home or business. You can get help right away if you are facing any type of property emergency by contacting 911 Restoration of Metro East.
Disasters can be difficult to handle on your own. That's why 911 Restoration of Metro East uses an entire crew of disaster restoration techs to handle big jobs. As a nationwide company, we have the resources to take on extensive property restoration jobs.
Getting professional help can ensure that your property is returned to better-than-new condition with a minimal amount of stress. Make sure the job is done right the first time by calling the experts at 911 Restoration of Metro East today.
Mold Removal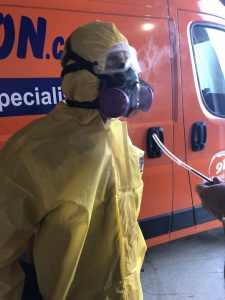 Many forms of property disaster are dramatic and immediately noticeable. Floods and fires are easy to spot. However, some issues can creep up on property owners, causing damage when they aren't noticed for a lengthy period of time.
Mold is a fungal growth that can thrive in moist areas of your home or business, often only noticed as a bad smell or dark marks on your drywall. This growth can damage the structure of your property and even cause health issues if you inhale the spores.
911 Restoration of Metro East takes mold removal seriously. We understand how important it is to handle mold removal quickly and aggressively, before the mold can spread throughout your property. You can get a free visual mold inspection for property owners only from a professional tech once you contact us.
The staff at 911 Restoration of Metro East believes in offering dedicated support to property owners throughout St. Charles, Belleville, and O'Fallon. Please contact us if you are dealing with any property damage emergency so we can return your property to perfect condition.