Water Damage Caseyville
With our offices opened every day, all year round, homeowners can rely on our water damage Caseyville techs at 911 Restoration of Metro East and you can be sure that we will be available 24/7/365 to assist you with your water disaster.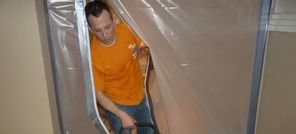 We always have our service agents on call, waiting to get crews to your home within 45 minutes to help you with any flood, leak or pipe burst you may be dealing with.
When you call the IICRC certified water damage Caseyville experts you know you are getting the most competent home restoration workers in the industry to provide you with the following water damage mitigation:
Toilet overflow sanitization

Pipe bursts remediation

Washer hose bursts correction

Mold infestation clean up

Water heater leak repair

Fire sprinkler malfunction restoration

Flooded basement water removal
We are trained to provide you with same day services that include innovative floodwater damage techniques, so call us today and we will kick start the repair process with a free home inspection.
The Sooner You Call Us, The Quicker We Can Repair The Water Damage
In order to reduce the chances of permanent damage, rot and mold growth, it is important to get our water damage Caseyville professionals to your home for fast drying and clean up services.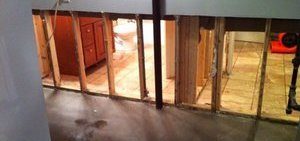 The longer floods sit on your property, the more likely it is that mold will grow, so the sooner we get in there and conduct our free visual mold inspection, the better off your home will be.
Our water damage Caseyville team use the latest drying technology for pumping out water and drying the area, making the job as quick and efficient as possible.
Although we will get to you quickly, it is best to shut down your water line while you wait for us to arrive.  If you are unfamiliar with how to do this, one of our representatives can walk you through the steps while you stay on the line with them.
So, call our water damage Caseyville staff today, and we will do whatever it takes to minimize your damage and get your home dried out in no time.
We Want To Be At Your Side During The Entire Restoration Process
We always put their customers first, and we want every homeowner to feel safe when they hire us knowing that we will do everything necessary to alleviate the situation.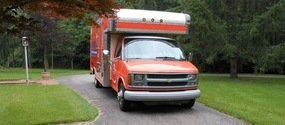 In order to tend to our customer's needs our water damage Caseyville technicians always are willing to work with all insurance companies, doing whatever you need us to do to get you the best coverage possible.
If for ever reason your damage is not covered, you can rest assured that we will always offer affordable prices on all of our services, that way we can be there for you and your family during this vulnerable time.
To get the best possible help during a water damage crisis, call the water damage Caseyville agents at 911 Restoration of Metro East today and we will give you the fresh start you need.