Commercial Water Damage Restoration in Metro East
Living in the greater Saint Louis area comes with its risks. Natural disasters frequent the Metro East community frequently, causing commercial property owners to constantly be on high alert.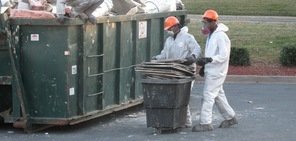 Rainstorms, tornadoes, ice storms, and flooding all have the potential to occur year round, which is why 911 Restoration Metro East make sure to stay available 24/7/365 to provide you with the mitigation services you need.
When water is involved in your emergency there is the potential for especially damaging circumstances on your commercial property, so we guarantee to arrive within 45 minutes of receiving your call when you need water extraction and dry out services.
Not only are we always available to serve you, but we provide around the clock customer service. We understand how overwhelming it can be to have to shut down your business for repairs and want to make you feel as comfortable as possible during this time.
If you have any reservations about working with our company, you can simply schedule an appointment with us for a free visual property inspection and estimate, at no financial risk to you. So, call our commercial property damage Belleville experts when you need professional mitigation services after a flood or any other type of disaster and we will do whatever it takes to help you make a full recovery.
Understanding The Threats That An Ice Storms Can Bring
Ice storms can be dangerous and damaging, which is why it is so important to understand how they are formed and properly prepare for the threats they impose.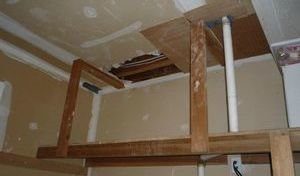 The ice forms when freezing rain falls onto surfaces, whether it be the ground or a structure. When there is warmer air above the freezing mark on the ground, the snow will melt as it falls through the warmer air layer. The rain then freezes upon contact with the ground or whatever surface it falls upon, creating a glaze of ice.
An ice storm is when there is an accumulation of at least a quarter-inch of ice that falls, creating significant damage to homes, buildings, and commercial properties. When there is more than a quarter-inch of ice, then the impact can be especially severe.
When ice gathers on tree branches it can increase its weight up to 30 times its original amount and it can add an extra 500 pounds of weight to a power line. This heavy ice can break trees, branches, power lines and poles, causing them to crash into commercial properties and cause structural damages.
The impact of an ice storm can last for days, making it especially important that 911 Restoration Metro East is open around the clock to provide remediation services. We are constantly standing by to help your commercial property recover from an ice storm, so give us a call today.
Flash Flooding Can Inflict Costly Damages On Your Commercial Property
Flash floods occur when heavy rainfall instigates a sudden onset of water to flood an area in a short amount of time. The main reason flash floods are so dangerous is exactly for the reason they are named for- they are fast and usually occur within a period of 6 hours or less.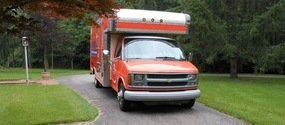 When a rapid and extreme flow of water floods a normally dry area, then this sudden increase of water does not have a chance to be absorbed into the ground at a typical rate.
Flash flooding can generate when dams fail to function properly or if ice jams form, but the main cause is by rainstorms. The damages are also increased by the rising water level of nearby bodies of water that overflow during the storm.
If you own a commercial property that becomes flooded during a flash flood, you may have to shut down your business in order to properly extract all the floodwater and sufficiently dry the area.
For a job of this magnitude, you can rely on 911 Restoration Metro East to arrive the same day you call, ready to get to work. We understand how important it is to get your business back up and running, so we work diligently to get the job done.
Call our commercial property damage Belleville technicians when you need expert floodwater extractions services and we will make sure you get the fresh start you deserve.