Water Damage and Mold Removal Wood River
Our water damage Wood River experts at 911 Restoration of Metro East have the experience, training and qualifications to take on any roof leaks, toilet overflows, pipe bursts, and flooding that may have damaged your home.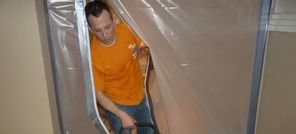 Our mold removal Wood River professionals are available 24/7/365 to conduct the highest quality of water damage repair and restoration that will make your home look good as new.
Your home's overall structural integrity is put at risk if water damage is left alone long enough, which is why our water damage Wood River team guarantees to arrive within 45 minutes.
Moisture can start causing other problems such as wood rot and mold growth, and these issues can happen within 24 hours. This is why our mold removal Wood River staff always arrives with the state-of-the-art gear to immediately begin remediation procedures.
Our quick response will allow our IICRC certified water damage Wood River technicians to get to the bottom of any problem right away, so call us today.
You Can Count On Us To Handle All Water And Mold Damage Situations
Once our mold removal Wood River agents arrives, you can expect a free visual inspection to check the current condition of your home and to find the source of the problem.
We have many years of experience in the mold cleanup and leak remediation field, and this allows our water damage Wood River specialists to work on a variety of water-related concerns including:
Sewage spills and overflows

Mold growth

Roof damage and ceiling leaks

Storm damage and flooding

Plumbing leaks and pipe bursts

Water-based appliance leaks and hose ruptures

Fire sprinkler malfunctions

Bathtub overflows and running sinks
When your home needs to have any issues repaired, call our licensed, insured, and bonded mold removal Wood River pros and we will go the extra mile to get things back on track for you and your family.
Professional Assistance For Your Water Damage Issues All Year Round
Water damage can affect your home in various ways and can come in different shapes and sizes, and in most of these situations you could be faced with issues like mold and wood rot.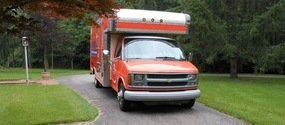 If our water damage Wood River crew does detect a fungal infestation, we will perform our advanced mold remediation techniques that will remove fungal growth and any spores that may have been released into your home.
We will also patch up any damaged plumbing and proceed with any other restoration work needed to get your home back into tip-top shape.
Along with patching up damaged pipes and extracting water, our mold removal Wood River unit will also help you file your insurance claims by working with your insurance company.
We want you to rest assured that your family will be given a fresh start once our water damage Wood River operation of 911 Restoration of Metro East are finished working on your home, so call us today.