Water Damage Troy
If you ever have any trouble with water affecting your property, you can turn to the water damage Troy agents at 911 Restoration of Metro East and you will get assistance at your door within 45 minutes.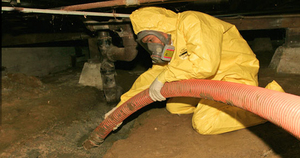 We always want to make sure that you are taken care of, so we keep our offices available 24/7/365, guaranteeing that you will get around the clock help.
When it comes to all water disasters, our water damage Troy leak repair workers implement same day services as soon as we arrive on the scene of the emergency.
This is to prevent any further damage to your home and possessions.
We are licensed, bonded and insured to help you with whatever home restoration services you may need, so call the IICRC certified water damage Troy flood removal agents today and you can be certain that you will get the proper care for your home, and your family.
We Stop Mold From Every Affecting Your Health
A common bi-product of a flood is mold growth. Our water damage Troy cleanup techs have many years of experience dealing with mildew, mold and fungus, so we know exactly what needs to be done to prevent an infestation.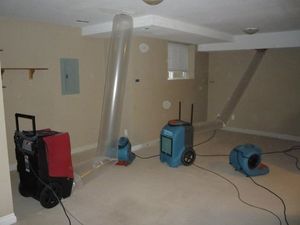 If you begin to feel any adverse feelings when you enter your home, then you may be inhaling harmful spores. Some of these signs and symptoms may include:
Breathing difficulties, including wheezing

Sinus congestion

Hacking cough

Eye irritation, redness

Bloody nose

Rashes or hives

Headaches, memory loss
It is important to remove all traces of mold because, even though it may ruin the aesthetics of your home, it can also put you and your family's health at risk.
Call our water damage Troy flood removal experts if you have experienced a leak, flood or other water issue that may have left your home with any water damage and we will conduct a free home inspection as soon as we get on the scene.
We Will Help You With Leaks, Floods and Insurance Claims
Even though you may initially call us for water damage restoration, our water damage Troy extraction technicians will help you for all aspects of the process, including filing your insurance claim.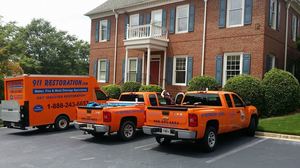 We have many years of experience in the field and have created many good relationships with many different insurance companies.
With our help, we can file your claim for you and submit all the information your provider needs to get your the coverage that you deserve.
Our experts are well aware of the reality of how difficult these times can be, and that means we will go the distance to make sure that our customers are taken care of every step of the way.
Getting you utmost financial aid is very important to us, because providing you with the best customer service we can is our number one priority.
Call our water damage Troy specialists with 911 Restoration Metro East and we will make sure that you get efficient, affordable flood damage remediation today!