Water Damage Cottage Hills
If your home needs flood damage restoration, simply contact the water damage Cottage Hills techs at 911 Restoration of Metro East and help will be on its way almost as soon as you call us.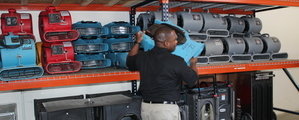 It doesn't matter what time of the day or night you need assistance, we are available 24/7/365, making it possible for us to be there for you literally any time. 
Our water damage Cottage Hills experts is IICRC certified to provide you with same day services that deal with:
Home Flooding

Pipe Burst

Roof and Ceiling Leak

Washing Machine Leakage

Water Heater Explosions

Fire Sprinkler Damage

Main Water Line Leaks

Ruptured Hoses

Toilet Overflow

Leaky Shower Pan

Ice Machine Malfunction Leak
Our professionals never want to make you wait long for water cleanup, so we guarantee to arrive within 45 minutes no matter what time you reach out to us. Call our water damage Cottage Hills team today and as soon as we arrive and we will provide you with a free home inspection.
We Approach Every Water Damage Job With The Utmost Professionalism
When you hire us you can be sure that we always use comprehensive equipment in order to get your home dry as quickly as possible, as well as eradicate any mold that may have formed.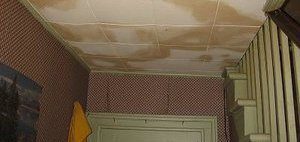 Our water damage Cottage Hills staff use high powered wet vacuums, sump pumps, dehumidifiers, air movers and air purifiers to get the living space free of all moisture.
Conducting a thorough clean up after your household has been flooded by water is necessary to keep your home looking good, but, more importantly, to keep you and your family safe.
Even if the invading water looks clean, it is most likely filled with chemicals and toxins that may be harmful when you come into contact with it. Our water damage Cottage Hills technicians use techniques that not only make your home smell fresh, but also sanitize the home.
We want to get the job done quickly, so your life is not disrupted during the restoration process, so call our water damage Cottage Hills agents today.
We Put The Customer First In Every Water Disaster Situation
Customer services is always our main priority, and our water damage Cottage Hills specialists always puts the homeowner first, under all circumstances.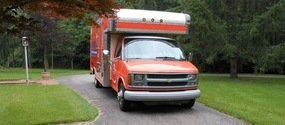 As soon as we arrive on the scene we take responsibility of the entire restoration process, and we will immediately answer any questions you may have right away to help the job run smoothly.
Our water damage Cottage Hills pros know that along with working with us, you also need to work with your insurance company, which can be more difficult than you might expect, especially if you have never had to do that before.
We have many years of experience working with insurance providers, so you can depend on us to file your claim for you, ensuring that it gets done correctly.
Call our water damage Cottage Hills crew at 911 Restoration of Metro East today and we will make sure you and your home gets the fresh start you need.