Water Damage Millstadt
When homeowners experience a water disaster, they know they can call the water damage Millstadt techs at 911 Restoration Metro East for around the clock assistance.
It is important that you know that we are available 24/7/365 to assist you with all types of water damage issues, such as:
Water Heater Explosions

Fire Sprinkler Damage

Main Water Line Leaks

Ruptured Hoses

Toilet Overflow

Leaky Shower Pan

Ice Machine Malfunction Leak

Home Flooding

Pipe Burst

Roof and Ceiling Leak

Washing Machine Leakage
Our water damage Millstadt experts provide same day services that are administered both fast and efficiently, guaranteeing to arrive within 45 minutes for every job that we are called to remediate.
In our best efforts to prevent water damage and mold growth, we always make sure to get to your home quickly. With all of our experience in the field, our water damage Millstadt professionals know better than anyone how important it is to implement a fast plan of action, so call us today and we will conduct a free home estimate.
Mold Can Cause More Than Just Damage To Your Home
We are all too familiar with the effects that fungus has on a home, and understand that it does way more damage than just looking unpleasant, but can actually affect your health.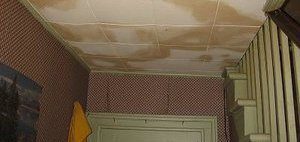 Our water damage Millstadt team wants homeowners to be aware that you may be able to feel the effects of mold growth before actually seeing it.
One way you might be able to tell if you have fungus growing on your premises is if you begin to experience allergy-like symptoms, including wheezing, headaches, coughing, sneezing and itchy eyes as soon as you enter your home.
This could mean that you are inhaling mold spores, which can pose a significant risk on your health.
Our water damage Millstadt staff will conduct a free visual mold inspection in an effort to figure out if your home does have fungus growing inside, at no financial risk to you.
If mold is found to be on the property, then it needs to be removed from the premises as soon as possible, because it only takes a day for a full infestation to take place.
So, call our water damage Millstadt technicians if you even have the slightest feeling that fungus or mildew may be growing on your property, and we will get there quickly to begin eradication procedures.
We Make Filing A Water Damage Claim Easy
Along with the damage that occurs during a home flood or leak comes the obligation to begin insurance procedures right away.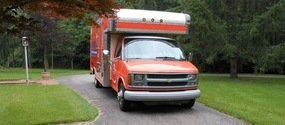 In order to get you the most affordable prices in the industry, our water damage Millstadt agents will take over the entire claims process for you, including filing the claim for you on your behalf.
Customer service is a big priority to us, and by helping you with all aspects of the water damage job we hope to show you just how dedicated we are to you and your home.
Call our water damage Millstadt specialists at 911 Restoration Metro East if water has affected your home, because we want nothing more than to give you the fresh start your home deserves.