Water Damage and Mold Removal Dorsey
After a pipe bursts in your home, you need to call the water damage Dorsey experts at 911 Restoration of Metro East and we will be at your doorstep within 45 minutes, ready to get to work restoring your home.
When it comes to water emergencies, it is critical to your home's recovery to act fast, which is why our mold removal Dorsey professionals offer same day services to mitigate the following types of water damage:
Flooded basements

Pipe bursts and other plumbing issues

Crawlspace condensation

Clogged gutters and downspouts

Sink, toilet and bathtub overflows

Roof and ceiling leaks

Sewage backups

Storm and other water-based disaster damage

Fire sprinkler malfunction

Ruptured hoses

Washing machine leaks

Leaking ice machines and other refrigerator issues
We have water damage Dorsey team are available 24/7/365 to take your call, because we never want to make you wait long for help.
Call our IICRC certified mold removal Dorsey staff today and we will conduct a free home inspection as soon as we arrive on your property to get the remediation process started.
Understanding the Signs Of A Mold Infestation
Knowing to call our water damage Dorsey technicians as soon as you see any of these types of mold growing in your home is the best way to quickly stop an infestation from beginning.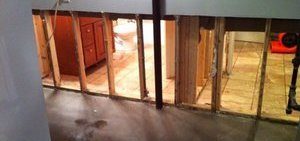 Mold can come in the form of a pink substance growing in your bathroom or sometimes it shows up as a green mossy textured material that grows on your wall and ceiling.
Our mold removal Dorsey agents know that there are also other signs besides visual indicators that homeowners need to be aware of in order to keep mold from invading your home.
In some instances you may be also be able to smell fungus, because it creates a musty, earthy odor that permeates the home. Those living inside the property can also physically feel the effects of mold.
Call our water damage Dorsey specialists when you notice any of these signs and we will address this issue as soon as we get on the scene.
We Will Ensure That You Are Confident In Our Water Damage Work
We always put the customer first, which is why our mold removal Dorsey pros goes above and beyond to make sure you are on board with everything we do to your home.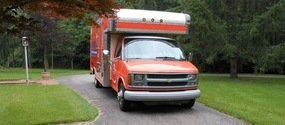 It is the goal of out water damage Dorsey crew to always be as accessible as we can for our customers, making it easy for you to ask any questions that you have about the process the moment you have them.
Our mold removal Dorsey unit are qualified to help you with the financial side of things, which is important since mold cleanup is not usually covered by standard homeowner's insurance policies.
In order to accommodate your needs, our water damage Dorsey operation will provide you with the best, most affordably priced services for your mold and leak issue.
Call our mold removal Dorsey workers at 911 Restoration of Metro East when you need fungus extracted from your living space and we will get you the fresh start you deserve.