Water Damage Highland
When you need help in a pinch, you can call the water damage Highland experts at 911 Restoration of Metro East and they will be at your home within 45 minutes to begin extracting water from your home after it has been flooded.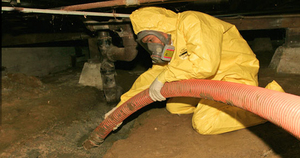 We never want to keep you waiting, so our water damage Highland office stays available 24/7/365, making it possible for you to call us around the clock.
You can trust that when you hire the water damage Highland flood cleanup specialists, you have the most knowledgeable workers in the industry working for you.
We use professional grade sump pumps, wet vacuums, air movers and dehumidifiers to safely and quickly get your home property clean and dry.
Call our IICRC certified water damage Highland disaster pros today and we will get the process started by offering your a free home inspection as soon as we get to the site of the damage.
Prevent Water Damage From Causing Future Problems
With so many years of experience restoring homes, our water damage Highland extraction team knows the most successful ways to keep your home protected once it has been affected by a flood, leak or plumbing problem.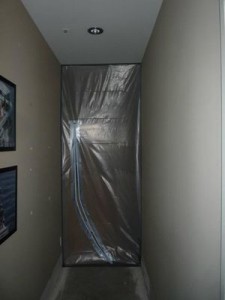 In order to help homeowners maintain their property, the water damage Highland flood removal crew has some advice on how to keep up on the upkeep.
Install water resistant materials. There are some products that are more resistant to water damage than others, so after a flood, use stone, tile, concrete and waterproofed wallboard instead of drywall, carpet and wood.

Regularly check for cracks and leakage. There are signs you can easily see that will let you know that you might have a leak. This could include paint discoloration, damaged caulking and swelling around the door and window frames. Inspect the windows and door to make sure the seals are tight and free of all water.

Immediately repair any plumbing issues. If you even have a small leak with your pipes, you need to get it fixed right away to prevent it from getting any worse. This also goes for any clogged drains, washing machine hoses and dishwasher malfunctions.

Check your gutters and drains. Do not let your gutters get filled with debris, because then they may cause water to overflow and seep into your home. Keep the drainage pipes pointed away from the property so the water flows away from the property.

Maintain the appliances in your basement. Most basements are prone to flooding, so if you have large appliances or furniture down there, make sure to keep them raised a few inches off the ground to keep them dry if water does flood the area.
Call the licensed, bonded and insured water damage Highland cleanup techs as soon as you discover water in your home and we will make sure to implement same day services to reduce any damage that may incur.
We Will Help You With Your Water Damage Insurance
Our water damage Highland flood mitigation staff wants homeowners to always feel so protected and safe when we are on the job after a major leak has taken place, which is why we make such an effort to offer such exceptional customer service.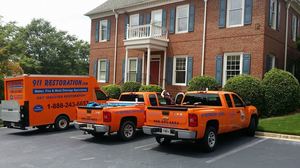 Your emotional wellbeing is very important to us, and we will do everything to make sure that it stays in tact, including communicating with your insurance company.
Our water damage Highland team is well aware of how mentally taxing these times can be and that is why we will even help to file the insurance for our customers so they don't have to.
Our water damage Highland emergency repair team knows exactly what information is needed to get you the best water damage coverage your policy allows.
So, call our water damage Highland floodwater eradication operatives with 911 Restoration Metro East and we will do whatever it takes to get you a fresh start today!