Water Damage Mascoutah
When you find yourself dealing with a leaky roof, you can call our water damage Mascoutah experts at 911 Restoration of Metro East and we will provide you with help during even the harshest weather.
Our phone lines are available 24/7/365 in order to help you the moment a water disaster occurs. You can count on us to mitigate all causes of water damage, such as:
Pipe burst

Washer leaks

Ruptured hoses

Water heater explosions

Fire sprinkler malfunctions

Water line leaks

Toilet overflow

Home floods

Mold removal

Black water sanitization
We guarantee that our water damage Mascoutah professionals will be at your doorstep within 45 minutes of receiving your call. We understand the importance of acting fast in the case of water cleanup, and will always issue you with same day service.
Call us the moment you notice any sign of invasive water in your household, such as water stains and musty, mold smell, and our water damage Mascoutah team will go the extra mile to help you and your family.
You Won't Always See Water Damage Once It Has Invaded Your Home
It can be pretty obvious when water has damaged your home, because usually it is in the form of a flood, pipe burst, water marks or dampness.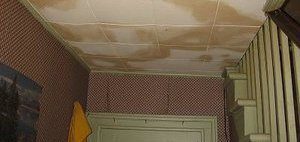 However, other times you have to rely on your other senses to determine if water has invaded you household. Our water damage Mascoutah staff wants homeowners to be aware of these ways they can locate the causes of water damage.
Most homeowners do not realize that they can rely on their sense of smell to determine if they have water damage hiding somewhere on their property.
To detect leaks by scent, you need to check the rooms in your home for a musty odor. If you smell strong, earthy scents, then there may be mold present, which would then indicate invasive water.
Call our water damage Mascoutah technicians immediately upon noticing any change in your home's normal smell, and we will provide you with a free home inspection as soon as we arrive to check for the source of the water damage.
Our Water Cleanup Pros Will Always Go The Extra Mile To Help Their Customers
We understand the urgency involved with dealing with a water emergency, and when you hire our water damage Mascoutah agents we will help you through it without feeling overwhelmed.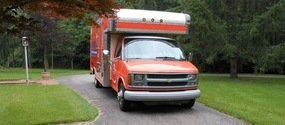 This is why we make it part of our duty to provide you with optimal customer service, that is why we make sure to be constantly aware of all your needs throughout the renovations process.
Being constantly accessible to all of our customers is our top priority, that way we know you feel at ease throughout the entire ordeal. Our water damage Mascoutah techs will assist you with it all, including your insurance claim.
We are happy to file your claim for you on your behalf, ensuring that your provider gets all the information they need to offer you the best coverage.
Call our water damage Mascoutah operation at 911 Restoration of Metro East when you find yourself involved with water damage, and we will do whatever it takes to get you on the path to a fresh start.