Water Damage Madison
If your living space has been damaged by a leak, then our water damage Madison team at 911 Restoration of Metro East wants homeowners to call them immediately to get the best help in the industry.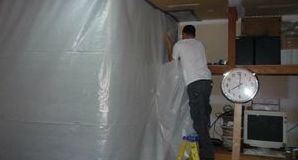 It is important to get water cleaned up right away, because when it is left  to sit, it can cause other problems, with mold being the most prevalent. This is why we are available 24/7/365 to assist you.
Our water damage Madison staff wants homeowners to be aware that mold and fungus love moisture, so if your home has been flooded, any spores that are present can easily grow into an infestation.
Sometimes before you see mold you may be able to physically feel the affects of it, which may manifest itself in the following symptoms:
Wheezing

Asthma

Coughing

Headaches

Sneezing

Itchy eyes

Skin rashes

Respiratory Issues

Sinus Problems
When you need help, we are the ones to get in touch with, because our water damage Madison agents will get to your home within 45 minutes, no matter what time you call us.
Our IICRC certified technicians have many years of experience with both flood remediation and mold removal, so call us today to properly and safely remove mold and water damage.
We Will Get Your Roof Back In Shape After Storm Damage
The Metro East area experiences rainy weather that has the potential to expose any damage your roof might already have had that you might not have been aware of before, including cracks, loose shingles, clogged gutters or faulty downspouts.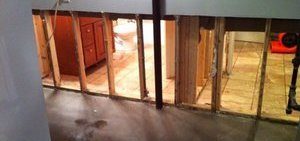 When leaks become apparent, our water damage Madison agents will get to your home quickly, equipped with all the gear needed to get to work, even if a storm is actively occurring.
We will even help out with all of the insurance paperwork too.
We will use sump pumps and wet vacs to pump all the water out of the area, and the go back in with dehumidifiers and air movers to extract every last drop of moisture from the property.
Call our water damage Madison specialists when you need fast and efficient flood mitigation services and we will go the extra mile to get your home dry today.
We Are Here To Help You With Your Water Damage Insurance
Along with providing you with the highest quality flood and leak restoration, our water damage Madison pros will also assist you with figuring out the financial aspect of the process.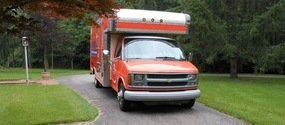 Even though we offer affordable prices for all of our services, we are happy to work with all insurance providers to help keep your out of pocket expenses as low as possible.
In fact, our water damage Madison crew will even file your claim for you on your behalf, making sure that your insurance company gets all the proper information needed to get you full coverage.
This way you can absolutely sure that you have the best chances of getting the most sufficient financial aid.
So, call our water damage Madison unit at 911 Restoration of Metro East today, and we will show you how we can turn a home flood into a fresh start.