Water Damage Bethalto
911 Restoration Metro East provides comprehensive water damage repair and restoration that will ensure that pipe bursts and sewage spills are patched up right away. Our water damage Bethalto technicians use state-of-the-art drying tools to ensure water and moisture are removed so your home gets a much needed fresh start!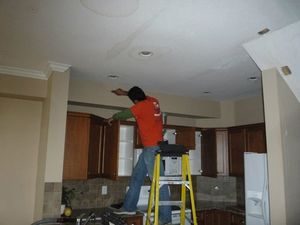 With our water damage Bethalto specialists' professional assistance, we can make sure your home gets back into shape. We understand how urgently repairs are needed when roof leaks, pipe bursts, sewage backups, or floods are harming your property. No matter what the problem or when it happens, we're available 24/7 to provide on the day service.
Aside from our availability, you can also count on our help to reach you right away and the water damage restorations are conducted as soon as possible to prevent any further harm to your property. You can expect our water damage Bethalto team to be there within 45 minutes of your emergency call.
Our IICRC certified water damage Bethalto specialists to take care of your water damage concerns. Our experts have undergone rigorous training to provide comprehensive solutions to various water damage situations.
Helping You Protect Your Home Against Water Damage Emergencies
Our water damage Bethalto pros are licensed, insured, and bonded and have over three decades worth of experience in helping homeowners deal with all kinds of water damage emergencies.
Aside from the repairs and restorations that you can count on us to perform, our water damage Bethalto specialists also offer tips that can assist you in preventing future instances of water damage from occurring at home. Here's what you should keep in mind: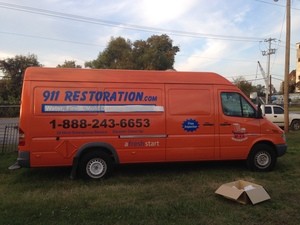 Make sure you keep your gutters and downspouts are free from leaves and debris.
Check the hoses on your water-based appliances like the washer for damage. Replace them when necessary to prevent ruptures.
Inspect and repair your roof for any signs of damage like damaged flashing or missing shingles.
Inspect the pipes and other plumbing fixtures throughout your home for any signs of wear and tear like cracks and rust.
Be mindful of what you flush down the toilet.
By taking a proactive role in maintaining your home, you can make a difference for your home and avoid water damage situations. But whenever a leak occurs, you can trust that water damage Bethalto pros from 911 Restoration will be there to assist you. We can provide you with a free assessment that will help us determine the extent of the problem and recommend affordable solutions.
Expert Water Damage Repairs You Can Count On
You can rest assured that your home will always get the very best in water damage repair and restorations because our water damage Bethalto technicians have the right experience, training, and equipment. We will always put our customers first in all the work that we do and for convenience, we will even assist you in filing your insurance claims.
Whenever roof leaks, pipe bursts, toilet overflows, mold growth, storm damage, and flooding strike, water damage Bethalto specialists from 911 Restoration are prepared to lend you a hand. Give us a call today!