Water Damage Edwardsville
The main goal of 911 Restoration Metro East is to provide your home with a fresh start that will ensure you and your family can live comfortably. Our water damage Edwardsville technicians will achieve that by providing you with our top quality water damage repair and restoration services. We know that pipe bursts and sewage spills can be frustrating problems to deal will, but you can count on our team to be ready 24/7 and get your home back in shape in no time!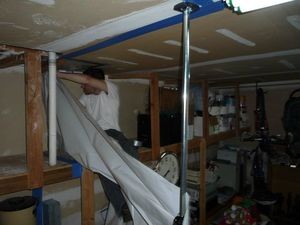 Whenever a leak does occur, it needs to be addressed right away in order to protect your home from any further damage such as drywall flooding or wood rot. We know the importance of a quick response so you can expect our water damage Edwardsville pros to be there within 45 minutes of your emergency call.
Once we arrive on your property, we will begin our restoration work by conducting a free assessment. This inspection will help us locate the source of the problem and will help us determine the best solutions that will patch it up. We will be doing the necessary repairs and restorations at an affordable price. You can rest assured knowing that your home is in good hands with 911 Restoration.
Complete Solutions To Water Damage Emergencies
Water damage no matter what the cause is pervasive issue that is a major concern to any homeowner. Floods, storms, and other kinds of water damage situations can weaken your home's overall structural integrity overtime.
When multiple sections of your home are being harmed by water damage, 911 Restoration will be offering complete solutions that will deal with all the potential issues. With our water damage repair and restoration work, you can expect us to perform the following:
We will check your home for any signs of mold growth through a visual inspection. If we do detect any signs of mold, we will be providing our remediation services that will expunge fungal growth within your home along with any spores it may have released.
We will patch up the leak and we use our advance drying technology and techniques to extract water and remove moisture from your home. Our team will even check the hard to reach areas of your home like the attic, crawlspaces, and the area between the walls.
We will extract sewage water out of your home. We will get rid of sewer water, repair pipe damage, and decontaminate the area using industrial strength cleaning solutions that will kill bacteria thoroughly without causing harm to your home.
Water Damage Restoration That You Can Have Confidence In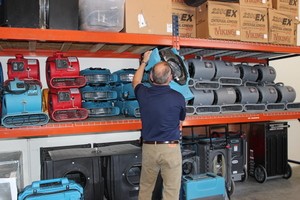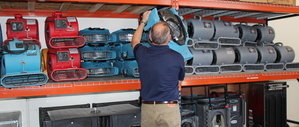 Our water damage Edwardsville team is IICRC certified to provide you with complete property restoration work. We have over 35 years of experience in dealing with a variety of water emergencies which include pipe bursts, roof leaks, sewage spills, and flooding. We will be providing you with the best solutions that will give your home a fresh start!
When you need a leak patched up by experts right away, call 911 Restoration today!