Mold Removal Granite City
Mold, fungus and mildew can sometimes be hard to spot, which is why homeowners should call the mold removal Granite City techs at 911 Restoration Metro East to come check the home for any traces of the substance.
We are IICRC certified to implement all types of fungal remediation services, such as:
Water damage restoration

Moisture extraction

Thorough drying techniques

Sanitization

Spore removal

Drywall replacement

Vapor Barriers

Air filters and purifiers

Mold testing

Cleanup services

Vacuuming
It is crucial to get help as soon as possible after your home has been exposed to water damage, because all mold spores need to flourish is moisture and time.
In order to make this possible, we keep our mold removal Granite City experts available 24/7/365, that way you can call us literally anytime to schedule an appointment for a free visual mold inspection.
Keeping you safe from the harmful effects of mold growth is our main priority, so call our mold removal Granite City professionals today and we will go the extra mile for you and your family.
Proper Mold Remediation Is Necessary To The Health Of Your Family
Even though it may not look pretty to have mold growing on your ceiling or on your walls, in plain sight of everyone who enters the home, but there are other, more toxic issues, that may be developing behind the scenes.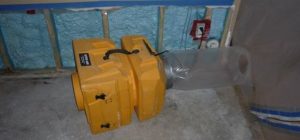 If you can see a little mold in your household, then there is probably more fungus living in more hidden spots, such as your crawlspace, attic, behind wallpaper, under the floorboards and inside the walls.
Our mold removal Granite City agents know exactly what to look for and where to look for it when they are called to a fungus eradication job, and they will do a thorough job while doing it.
Not only is this attention to detail important to your home's structure, but it is crucial in keeping the health of your family in tact.
Inhaling mold particles can cause allergy-like symptoms and breathing issues, all which can be harmful to your health.
Call our mold removal Granite city specialists today and they will do whatever it takes to keep your home, and your family, safe during the mold mitigation process.
We Will Help You Figure Out The Financial Side Of Water Damage
When it come to paying for your mold eradication, things can get tricky. Not all homeowner's insurance policies include fungus extraction, but just to be sure, our mold removal Granite City team will go over your plan with you.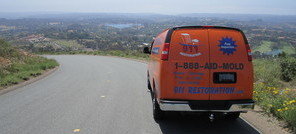 If it turns out that you have to pay for your fungus extraction out of pocket, then you can breathe a sigh of relief knowing that we consistently offer affordable prices on all of our mold mitigation services.
Not only that, but our mold removal Granite City staff will provide you with an initial free visual mold inspection when you contact us for help.
This way there is no financial risk for you to call us to check your household for fungus, even if you are not absolutely sure if the substance is growing on your property.
Call our mold removal Granite City technicians at 911 Restoration of Metro East and you can be sure you will have a fresh start today!